Reading car comparisons is a great way for drivers near Warren and Hermitage to decide which car they want to buy or lease for their drives around the greater Youngstown area. That's why we've collected all our car comparisons here on one page, so you can easily find what you're looking for and speed up your research process.
2018 Nissan Frontier vs Toyota Tacoma
2018 Nissan Rogue vs Nissan Murano
2018 Nissan Rogue vs Toyota RAV4
Why Read Car Comparisons?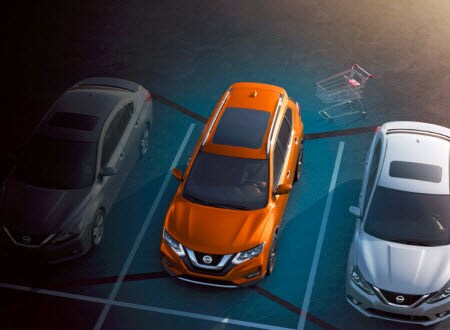 Sometimes, while considering all the new and used car options available, we find ourselves deciding between two major contenders during the car search process. When this occurs, comparisons become handy tools for you to utilize.
Our car comparisons place two (or sometimes three) comparable cars side-by-side to see how they stack up against each other and discover which one has more to offer drivers in your area. We keep our articles brief, so you can obtain as much information as possible and as quickly as possible while searching for your next car.
We know that there's a lot of information out there, and it can take a lot of time to read through it all. That's why we do the legwork for you and lay out our findings in concise packages, so you can make the most confident decision possible when you come to the end of your car-buying or leasing journey.
What's Inside?
When we sit down to write our car comparisons, we step inside the shoes of a driver like you and consider what they'd need their next car to deliver. Then, we put these models head-to-head on these points of comparison to see what they each have to offer. These points may include:
Safety features
Engine specs
Fuel economy
Interior dimensions
Infotainment technology
If we find some we like, we might even compare the comfort and convenience features each car has to offer, such as heated seats and remote start features.
Read Through Our Car Comparison Library
If you're ready to tackle the research portion of your car search, pull up a seat and start looking through our car comparisons. If you have any questions about the topics we cover or need more information on a specific model, contact Montrose Nissan and we'll be happy to help you out.
Drivers in the Hermitage, Youngstown, and Warren areas can contact our Nissan dealership today!