Our service center near Hermitage, Youngstown, and Warren has long been serving the needs of local drivers, and one of the most popular questions we're asked is, "How long does an oil change take?" If you've often wondered this yourself, read through the following sections to find out.
Along with answering this specific question, we'll be discussing other aspects of oil changes, like how often they should occur and what their overall purpose is. Once you finish reading, you can always contact Montrose Nissan with questions or to schedule an oil change!
How Long Does It Take to Change Oil?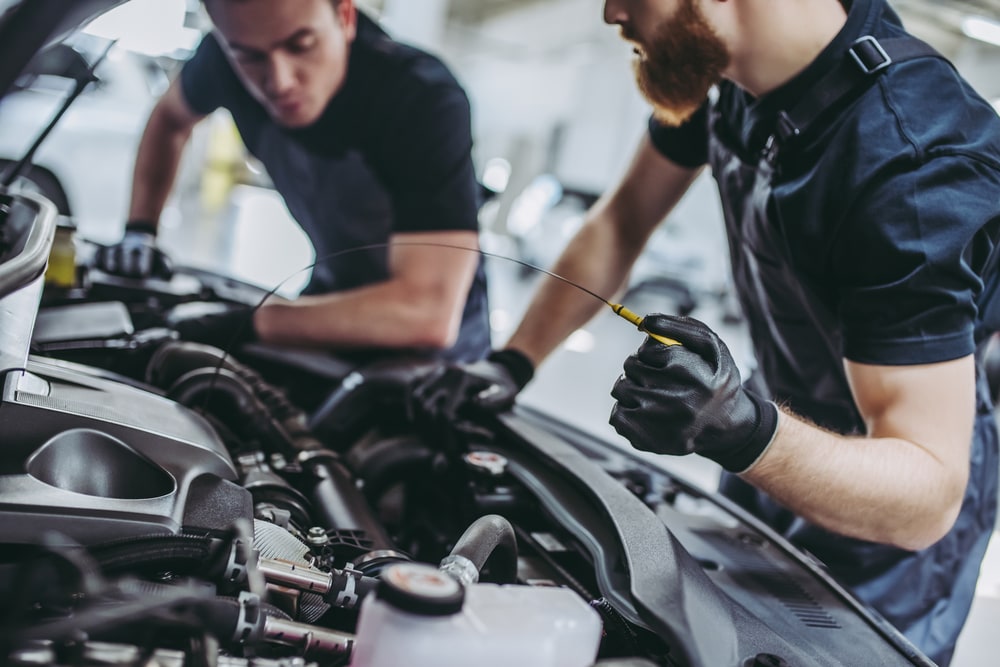 Oil changes are a common procedure that should take no longer than 15 or 20 minutes to complete.
The rapidity of oil changes can be attributed to a few things. First, certified mechanics will have likely done thousands of oil changes in their lifetime, making it almost second nature to them.
Also, while different vehicles may have slight alterations mechanically, the process of changing oil is pretty standard across automotive classes, whether it's a truck, SUV, minivan, or sedan. Finally, proper service centers will have advanced equipment, which means they can easily get to your oil, drain it, and replace it with minimal effort.
How Often Should I Change My Oil?
There are numerous factors that will determine just how often you should change your oil, but standard protocol is around 5,000 miles or six months.
However, this recommendation may vary for a couple of reasons. First, it depends on the weather that your vehicle is regularly subjected to. If you often find yourself driving in abnormally hot or cold weather, that will require you to get oil changes more frequently.
Personal driving habits will also influence the timeline for this process. If you enjoy revving the engine on the highway or from a standstill at a stoplight, or you often find yourself braking aggressively to make sudden stops, you'll wear down your oil more quickly.
Finally, vehicles that are subjected to strenuous activities, like towing large trailers, will also want to have their oil changed more frequently.
What's the Purpose of Motor Oil?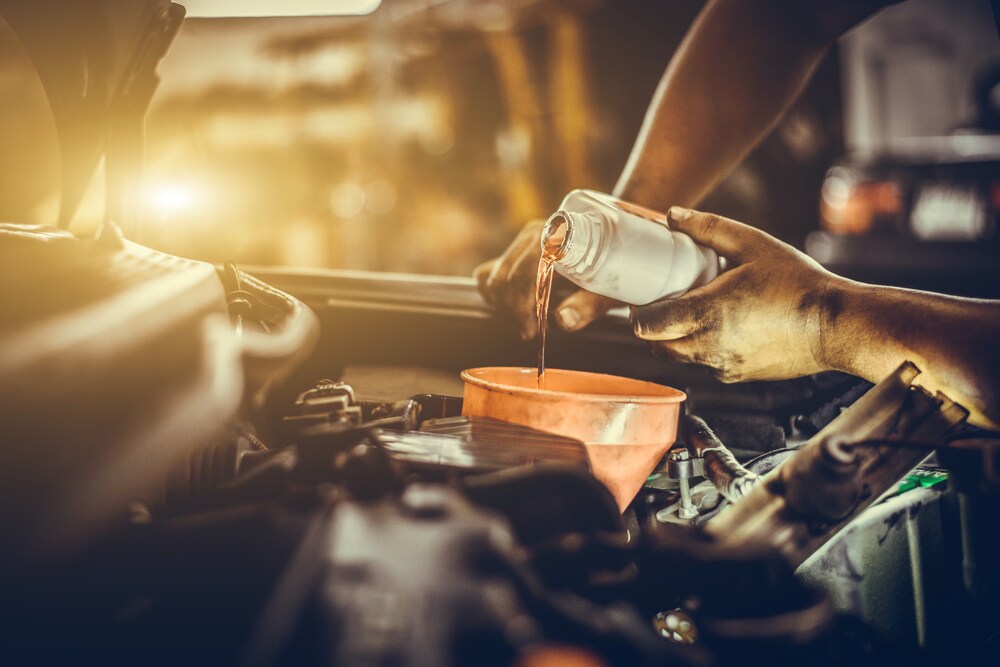 Motor oil is an invaluable aspect of your vehicle's functioning, and it should be monitored regularly. After all, motor oil is used to maintain the proper temperature under your hood-an important task, given how much combustion and heat it takes to accelerate.
Additionally, motor oil serves as a lubricant that keeps pieces from rubbing together and creating too much friction. It also picks up floating debris and dirt before transporting it to the filter, keeping your engine nice and clean.
Get Your Oil Changed Today
Now that you know just how easy it is to change oil, allow the experts at our service center near Hermitage, Youngstown, and Warren to get working on your vehicle. You can schedule an appointment using our online scheduler tool or simply by contacting Montrose Nissan today!