These days, it's essential to own a vehicle that helps you maintain an environmentally-friendly lifestyle. Luckily, that vehicle arrives in the form of our electric car, the 2019 Nissan LEAF.
Thanks to its intelligent cabin, electric-powered engine, and comfy cabin, you'll be armed with everything you need to enjoy the roads of Hermitage, Youngstown, and Warren.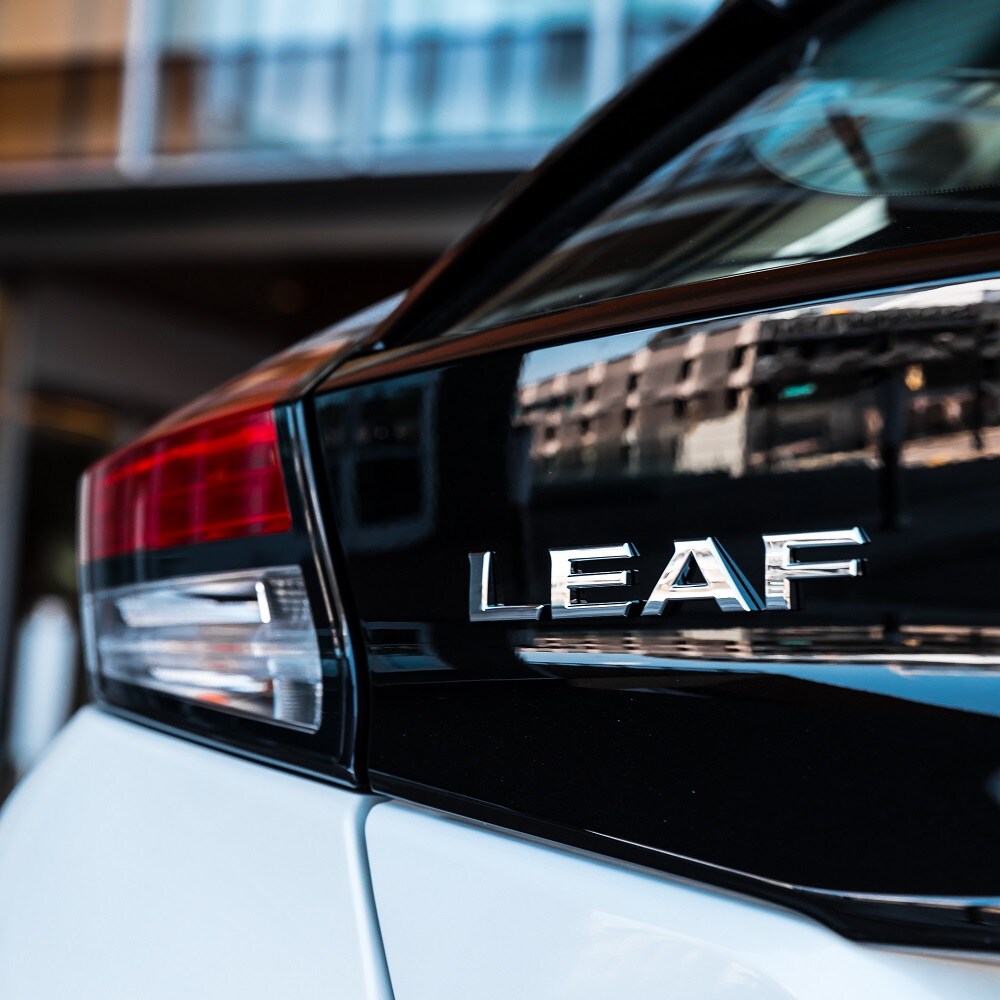 Of course, when you encounter a ride this stylish, you've got to take a closer look, which is why we're here with this About Nissan Electric Cars Review created by Montrose Nissan. Before long, you'll be surging down the asphalt behind the wheel of a green machine. Find a Nissan dealer near you to check out this car in person!
Electric Cars: Uncompromising Performance
No matter what type of engine is tucked beneath the hood of your vehicle, nothing should stop you from cruising down your path with attention-grabbing power.
That's why the 2019 Nissan LEAF combines the prowess of a lithium-ion battery and a high-response electric motor to create 147 horsepower and 236 lb-ft of torque. With that kind of performance in an electric car, you'll always count on your automobile to pair its battery-powered construction with a hefty dose of strength.
In addition to that, the e-Pedal allows you to use only the accelerator to speed up, slow down, and stop completely.
So, regardless if you're soaring down the highway or sitting on a steep hill, this pedal automatically stops and holds the Nissan LEAF in place. That way, you don't need to switch back and forth between the brake and the accelerator.
Nissan LEAF: Battery Range for Any Journey
Ready to take a peek at this ride's battery range? Well, the 2019 Nissan LEAF serves up an EPA-estimated 150-mile charge range1. To make the most of all that energy, this electric car comes with standard driving modes, which help you preserve as much power as possible.
For example, ECO mode limits the motor's output to conserve energy. By increasing regenerative braking, you'll be able to take on road trips of any length without needing to stop for a charging session.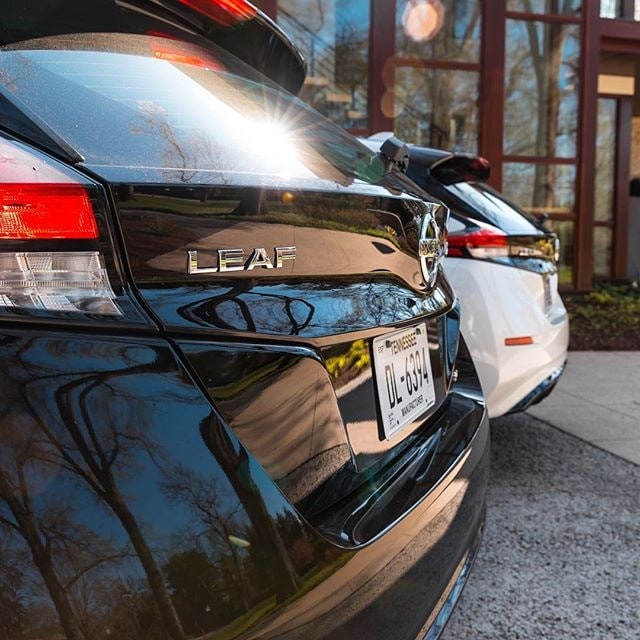 Moreover, B Mode provides you with even more intense regenerative braking that charges the battery. And, because these buttons are always at your fingertips, you can quickly disengage the system to rekindle the normal performance of your Nissan LEAF.
Nissan LEAF: Technology & Intelligence
While you're behind the wheel of an automobile as advanced as the 2019 Nissan LEAF, you want to be armed with lots of ways to keep track of your vehicle's battery use and connect to entertainment technologies.
And, inside this eco-friendly ride, you'll tap into this electric car's intuitive features of the NissanConnect® infotainment system. From the optional 7-inch touchscreen, you'll have total control over standard tools like Apple CarPlay™ and Android Auto™, which keep you connected to your own library of music.
On top of that, you don't need to be seated inside the Nissan LEAF to access important information about your car. All you have to do is check your NissanConnect® EV app.
This user-friendly gadget gives you some insight into your battery's charging status and allows you to turn on the charging system remotely. That means you can quickly turn on the system and return to an automobile that has a fully-charged battery.
Test Drive Your Nissan Electric Car Today!
At Montrose Nissan, we believe that you should always be equipped with a way to meet your efficiency goals. And, by snagging a seat inside the 2019 Nissan LEAF, a Nissan electric car, you'll avoid the gas pump and keep up with other automobiles on the roads of Hermitage, Youngstown, and Warren.
To explore more of the energy-preserving capabilities of this Mother Nature-friendly ride, feel free to stop by our showroom or schedule your test drive today!
12019 Nissan LEAF® EPA range is 150 miles. Actual mileage may vary with driving conditions - use for comparison only.